Breakfast menu
What could be better than breakfast in bed? English, Russian, French or American - choose now and enjoy your next morning!
View menu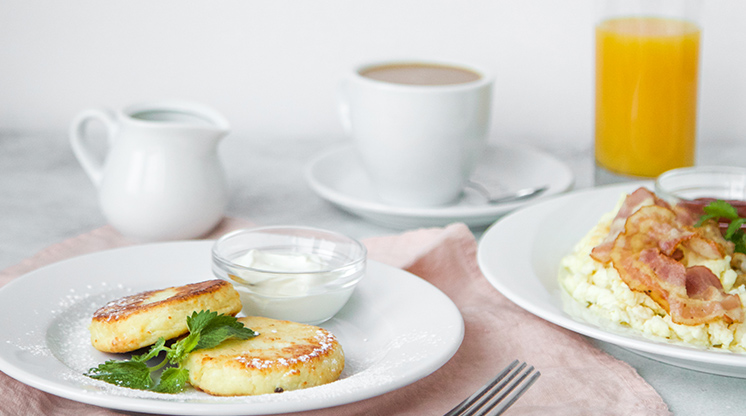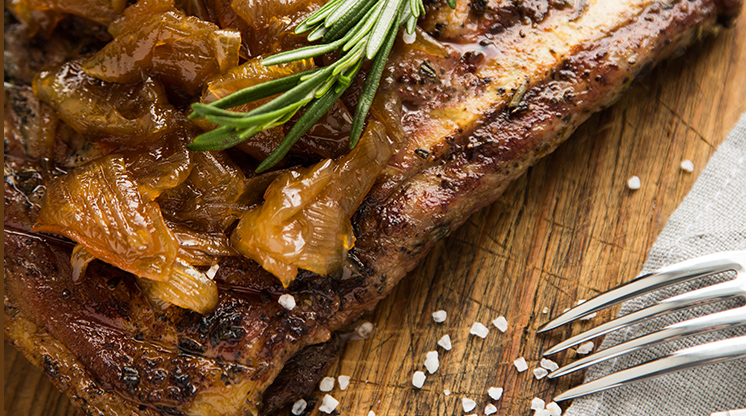 Main menu
"Fool, who lived to be on a diet!" Mikhail Lermontov said and was absolutely right! The restaurant "Kochegarka" is located in the same building as the hotel and offers original cuisine that deserves special attention, as well as a stunning interior!
View menu
Are you tired of the hustle and bustle of the city? Then we invite you to a small cozy restaurant "Kochegarka". Fine dishes will please everyone, and the level of service will leave a pleasant impression for a long time. The restaurant of the Kochegarka hotel is an ideal place for family and friendly meetings. You will be pleasantly surprised by the culinary skills of the chefs and the professionalism of the waiters. They will help you create the best possible experience and will also offer special dishes to the youngest guests of the restaurant. Our vision for the kitchen is based on new seasonal products from reliable suppliers. The restaurant team are creative people. We combine traditional Russian cuisine with the latest culinary knowledge. The professional service and personal culture of the staff contribute to the unique atmosphere of this place.

"Kochegarka" in Omsk is a unique combination of modern cuisine with good old traditions. An excellent place for privacy and a quiet, relaxing lunch with your family, or a bright and noisy get-together in the evening with friends over a glass of wine. Everyone will find himself in this place and will be imbued with an incredible atmosphere and, of course, will be able to find a delicious dish in the extensive menu of the "Kochegarka" restaurant in Omsk.

Start your day with a delicious breakfast at the hotel! The best chefs prepare aromatic sandwiches with chicken breast and strong coffee. Alternatively, you can start your day with delicious fried eggs with a variety of crispy vegetables. And for the little ones, there is always milk porridge so that their day begins with a nutritious and healthy breakfast. On the official website you can find the menu and prices for "Kochegarka" in Omsk, as well as study the restaurant's offers in more detail.

Delicious author's cuisine will be a wonderful detail in the rest of every family. Whether you are staying on the road, traveling or coming for work, each member of the team tries to make your stay at our hotel several times better and more comfortable, including the cook. Everyone will like an interesting and varied menu - unusual and original drinks, bright dishes and delicious meat.
Here everyone can relax body and soul with a glass of wine and feel the subtle atmosphere of relaxation. All conditions were created for this - a pleasant atmosphere, muffled music and dim light. There are many amazing decor elements that can be considered forever - we did our best to make everyone comfortable and interesting to sit at the tables, so we prepared comfortable chairs and comfortable tables. An amazing variety of menus will help everyone enjoy a delicious meal.

Here you can find light salads, a hearty lunch of the first and second, and a hearty dinner with baked fish. All dishes are prepared only by professionals in their field and with the help of high-quality, fresh products, therefore, the pleasure from them will be several times higher. We always try to improve the skills of our employees and are not afraid of change, so we combine old traditional dishes with incredible new ones. The main feature of our restaurant is a wide range of beer drinks, which are so popular with many. You can find a wide variety of foamy drinks from all over the world and choose the one that suits you best.

Particular attention should be paid to desserts - tender and airy, they certainly will not harm the figure! Sweet Napoleon or classic Strudel with ice cream will definitely be a great addition to any meal! Try new combinations of our inalienable Omsk culture and relax in body and soul.

You can find a detailed description of prices and menus on the official website of "Kochegarka" in Omsk, as well as learn more about upcoming events or new items in the menu. An interesting and original cuisine will win everyone's heart, and we are waiting for you, so that you try our interesting culinary masterpieces!